Topic: Network

We are living in a content junkie's dream. Anywhere he or she goes, there is instant access to all kinds of content, summoned with a quick search and tap of the finger. At this point, we get irritated when we can't have access to content and feel scandalized when we feel it's being withheld. ...
---

Online communities have moved from being a social strategy to a full business strategy as business leaders are starting to understand the high-level impact a connected audience can have on their company's success. Harley-Davidson is a perfect example of this. ...
---

Traditional ads and sponsorships, including full-page ads and IAB banner positions, have fallen short on delivering on either side of the scale. So now publishers are looking to native advertising as a possible solution, albeit with mixed feelings. ...
---

In the lands of B2C and B2B advertising, no one is a stranger to targeting. However, a recent study reported that 76% of marketers do not utilize behavioral data in segmentation or targeting. It also showed that only 38% believe they are capable of targeting prospects versus returning customers — concluding that "there's a disconnect between segmentation development and execution." ...
---

Even with the rise of social media, programmatic ad buying, native advertising and more, email marketing continues to make a splash as one of the most effective solutions for reaching your target audience. Add in automated solutions for buying reach to email audiences and you're sure to see a rise in your ROI and greater success in your campaigns. Why? Because email offers 5 huge advantages over other media... ...
---

Redefine design? Forget about it. Design evolves and, especially where the online world is concerned, it's been making huge strides for years. Design is no longer the act of "making it pretty." With the rise of data-driven design, it's now as much of a science as it is an art — those that have mastered the balance of the two are true experts in form, function and user experience. ...
---
Louisville Web Group started in 1998 and, as the owner, what I do every day now is quite different than what I used to do every day in the early years. Then, I wrote code, took photos, wrote copy and managed hosting servers. ...
---

members of our Publishers Press team attended the Niche Media Conference in Charleston, SC. This conference brings together a mix of passionate entrepreneurs ranging from owners, publishers, and editors to sales associates. ...
---

According to MarketingProfs, "email is thriving, not perishing, in our social media-loving age." In fact, publishers can take advantage of social media to easily extend the reach of email and boost click-through rates. The CTR of an average email is 2.4%, but add social icons and the CTR jumps to 6.2% — a 158% increase! How can you integrate social media into your email campaigns? It's simple. ...
---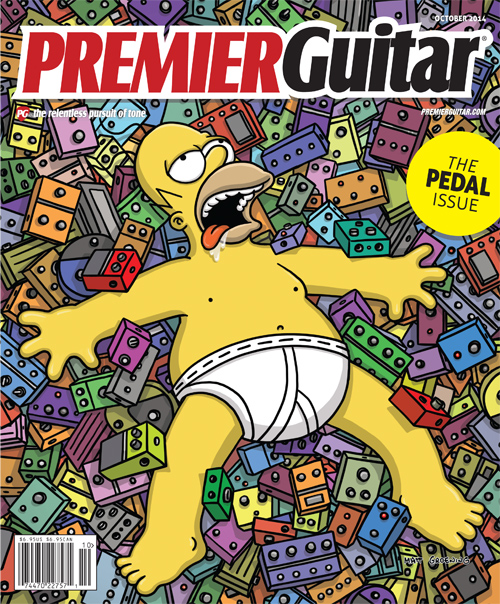 Premier Guitar's recipe for success is both simple and demanding: "We believe in giving guitar enthusiasts access to our content as they prefer—not as we prefer—anytime and by whatever platform they prefer," explains Peter Sprague... ...
---
29 Results Found