Topic: Maxim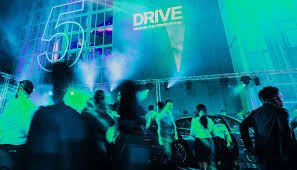 Harness these tips to make your brand experiences even more meaningful ...
---
A Global Pharmaceutical Company needed to ensure announcements made at their National Sales Meeting, which Broadstreet also produced, were cascaded to all US associates to control the message timing and have a maximum impact on employee energy.  Broadstreet supplied the expertise, equipment, and platform to webcast a virtual experience of the Sales Meeting that was designed especially for the thousands of "remote" attendees.  ...
---

ExhibitorLIVE 2017, EXHIBITOR MAGAZINE'S 29th Annual Professional Development Conference for trade show and corporate event marketers, took place at the Mandalay Bay Convention Center. The industry's highest-rated training conference featured seven learning tracks, and 169 educational sessions focused on all aspects of trade show, exhibit, and event marketing and management. ...
---

There's both an art and a science to effectively pricing an event. Any strategy for maximizing your event's attendance and revenue is built on a business school staple: the price-demand curve. In this e-book, we explore multiple tactics employed by the typical event marketer when determining proper pricing for an event, as well as the thinking behind the decision-making. ...
---
Any seasoned business commuter knows it--work travel is a grind. Putting on hundreds of events around the globe each year means Opus has seen it all. In this e-book, Opus gathered tips from the events industry's most grizzled road warriors to keep you safe, sane, and successful on the road. ...
---

What makes APEX different than other builders? Why is our design process more elaborate and detailed?  Why are APEX food trucks generating the highest ROI? Let's dig into APEX's 7 Steps for designing a food truck of your dreams, and eventually building an unmatched bad ass food truck! ...
---
10 tips for achieving the best results from your incentive program. ...
---

The successful personalization of events through Event Mobile Apps is reliant on one factor; adoption from all sides of the event equation. How do you transform downloading your event mobile app from a maybe to a must for attendees? The answer is value. ...
---

A status report is a useful tool because it will keep your experiential marketing campaign on track, keep everyone engaged, and on top of things. ...
---
Use your event app to tap into the underlying reasons behind why people attend events to turn their needs into musts. ...
---
26 Results Found