Topic: LG

Always at the forefront, event production company Multi Image Group (MIG) is set to share the latest innovations and developments reinventing how attendees experience events. Over 200 event professionals from companies expanding across multiple industries have been exclusively invited to attend the July 26-27 event, which is taking over one of Chicago's premiere venues, Loft on Lake. ...
---

Check out our favorite experiential and media campaigns for the new Baywatch movie! ...
---
Experiential marketing is going backward and forward at the same time. ...
---

It's more than creating a single sale; it's creating a connection between customer and brand, a positive association that has the potential to stay with someone even longer than the memory of a billboard ad, a radio spot or a television commercial. ...
---

To create buzz and awareness surrounding the launch of ADT Canopy, Allison PR partnered with Moderne Communications to activate human statues at CES 2017. To amplify ADT Canopy's new integration, the product was previewed at CES. The Amazon Echo, LG Canopy and the Samsung S3 Frontier watch are new features that can be linked to your home security. These features keep people safe when not at home or office by sending push notifications to these devices. ...
---

Discover the latest and best in event technology for your 2017 ...
---
How did Chicago do the Dew this summer? With a Mountain Dew dance party! Moderne, in partnership with Latin Works, brought the Mountain Dew party to the biggest Hispanic events in Chicago, including the Cuban Festival, the Puerto Rican Festival, and Taste of Mexico. ...
---
Pokemon Go may be the most popular AR experience to date, but we've got some other top experiences that will blow you away. ...
---

We've brought Starbucks' Frappuccino and Doubleshot Energy throughout the country and now we're bringing it to our blog! Moderne, in partnership with Latin Works, has wheeled thousands of samples to summer festival and event goers by way of Paletero cart and food truck. Keep reading to see how Moderne helped share Starbucks' Frappuccino and Doubleshot drinks! ...
---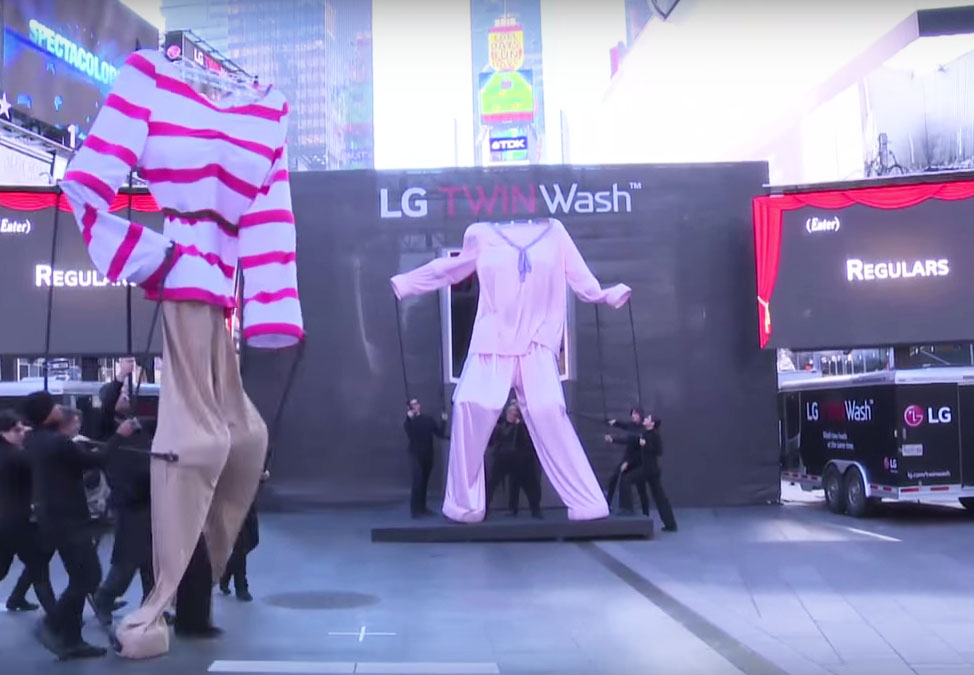 LG TWIN Wash Presents: Divide & Conquer on Broadway. In a Broadway-inspired event in New York City's Theater District, LG on Nov. 3 launched its TWIN Wash laundry appliances with six performances featuring 16-foot-tall laundry puppets. ...
---
16 Results Found