Topic: Delivery

In email marketing, timing is everything — right down to the moment you send an email message. Where your audience is, what they're doing and whether or not you can compete for their attention all play a significant role in conveying your message. You may not want to deliver your "Urgent! Act now!" message to someone while they're asleep – so it's important to consider timing when planning your campaign so that you can achieve the best possible open rates, click-throughs and ROI. ...
---

Sending email marketing messages to purchased email lists is a notoriously dangerous practice. Sure, you can achieve quick reach, but it can make a permanent impact on your sender reputation and deliverability. The solution? Marketers have found long-term success in building and mailing first-generation lists. ...
---

Even with the rise of social media, programmatic ad buying, native advertising and more, email marketing continues to make a splash as one of the most effective solutions for reaching your target audience. Add in automated solutions for buying reach to email audiences and you're sure to see a rise in your ROI and greater success in your campaigns. Why? Because email offers 5 huge advantages over other media... ...
---

The process is pretty standard. You create your email. You test it — for quality, function, usability, engagement and so on. You see what works and, more often, what doesn't. Make your changes. Then, start the process again. Endlessly. ...
---

Today's modern business can easily and affordably leverage variable data delivered electronically, to distribute customized customer-facing documents. ...
---
If video isn't the present of content marketing and publishing, it's certainly the future. On a consumer level, videos have become so prolific, they're an expected part of daily life. Our modern phones have become video cameras, editors, and uploading devices. ...
---

In the eternal struggle between, "Should I have a website, or should I have a digital edition?" the experts like to debate points on trackability, mobile friendliness, content delivery, user experience and content consumer expectation. ...
---

Peanut butter, lunch and an iron fist could, surprisingly, be the secrets to driving content velocity. The concept isn't as far-fetched as it may seem according Bryan Deluca, Content Operations Director at Hearst Electronics Group, and Andrew Hanelly, SVP Strategy at McMurry/TMG. We joined them for a session at Media Next to peek at their strategies for driving content turnaround and improving audience engagement. ...
---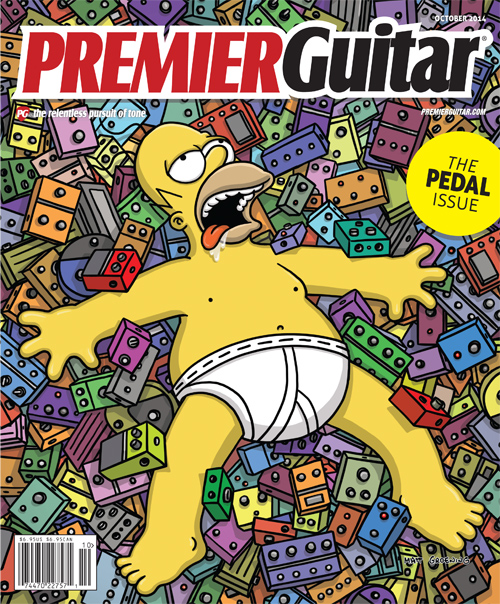 Premier Guitar's recipe for success is both simple and demanding: "We believe in giving guitar enthusiasts access to our content as they prefer—not as we prefer—anytime and by whatever platform they prefer," explains Peter Sprague... ...
---
Welcome to the AQT8 Series Video 1. This training video shows you how to set up Blonder Tongue's AQT8-QAM/IP unit but can also be used to set up the AQT8-IP. This product receives up to eight digital UHF/VHF over-the-air TV broadcasts and converts them to digital CATV QAM channels from 2 to 10 and IP. For our application in this video, we will focus on QAM ...
---
23 Results Found